Solutionsfor the
state-of-the-art
hospital
the Allrounder in the hospiltal
In a hospital, treatment begins with the right admission. To ensure that patient admission runs successfully, there are self-service systems that help staff to guarantee a smooth process. Patients benefit from shorter waiting times and the wide range of functions offered by the special solutions.
Close to the patients with MINERVA
Automated Admission Process
With the MINERVA terminal, we have designed a special solution that can automate the admission process in the hospital.  A proximity sensor integrated on the front enables automatic session initiation. The large and easy-to-read 22″ touch display with up to 1500 nits enables intuitive operation for the patient. The patient can update his personal data via this.  Also, examination results, diagnostic findings and preliminary examinations are already available at check-in. A side-mounted holder for walking aids offers a particular advantage for patients with limited mobility.
Connected Health
The built-in card reader is used to read in the insurance card. It is also used to verify identity. Likewise, the video camera can be used for extended identification verification. The patient can sign documents with the digital pen. A connection to smartphones can be established via the NFC field. Coded information can be read and processed via the barcode scanner.
Scanning & Printing
For documents and bills, the terminal is also equipped with a receipt printer. This allows receipts and prescriptions to be printed out as required and given to the customer. An extra large document scanner allows documents up to A4 format to be scanned.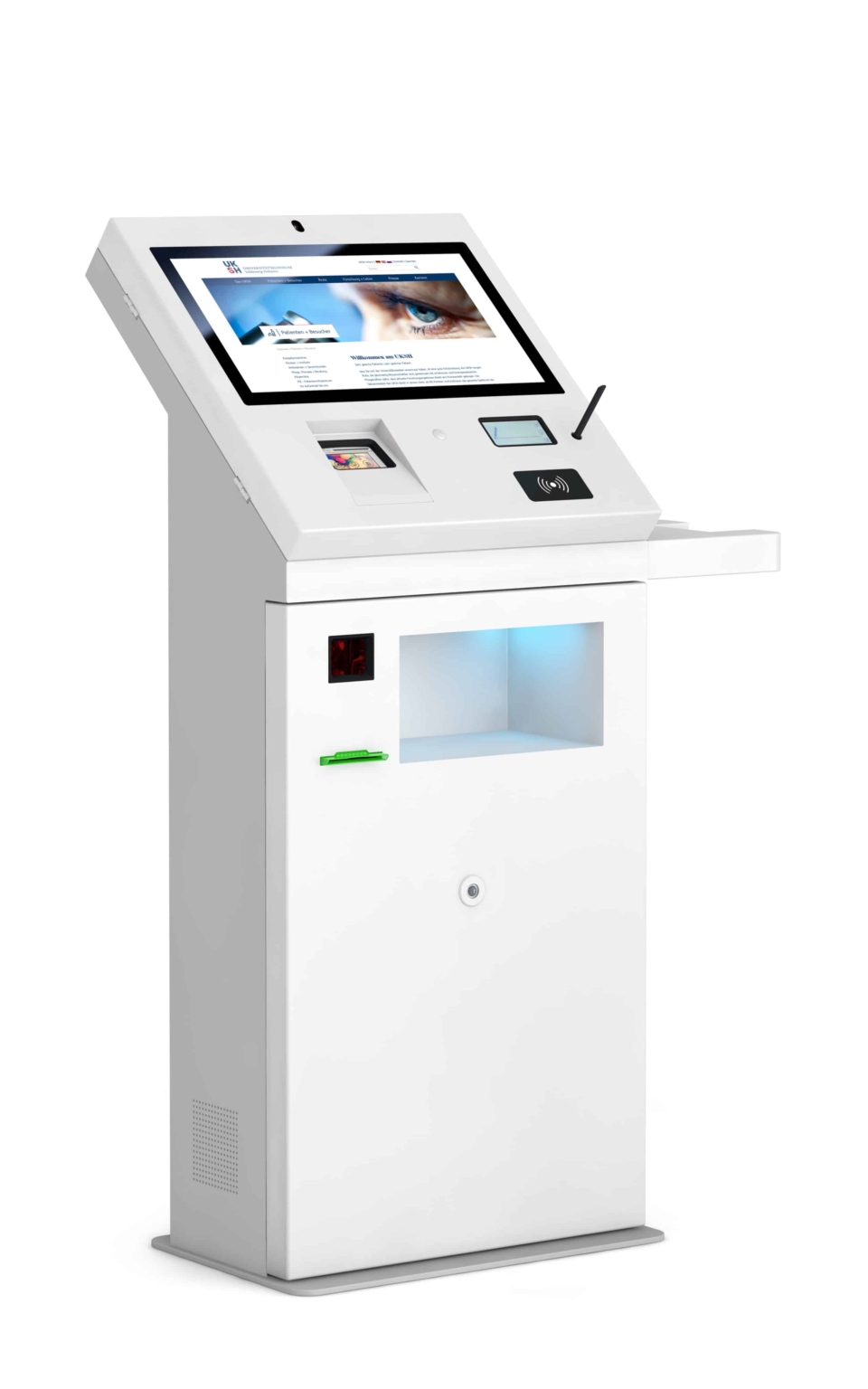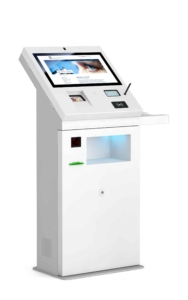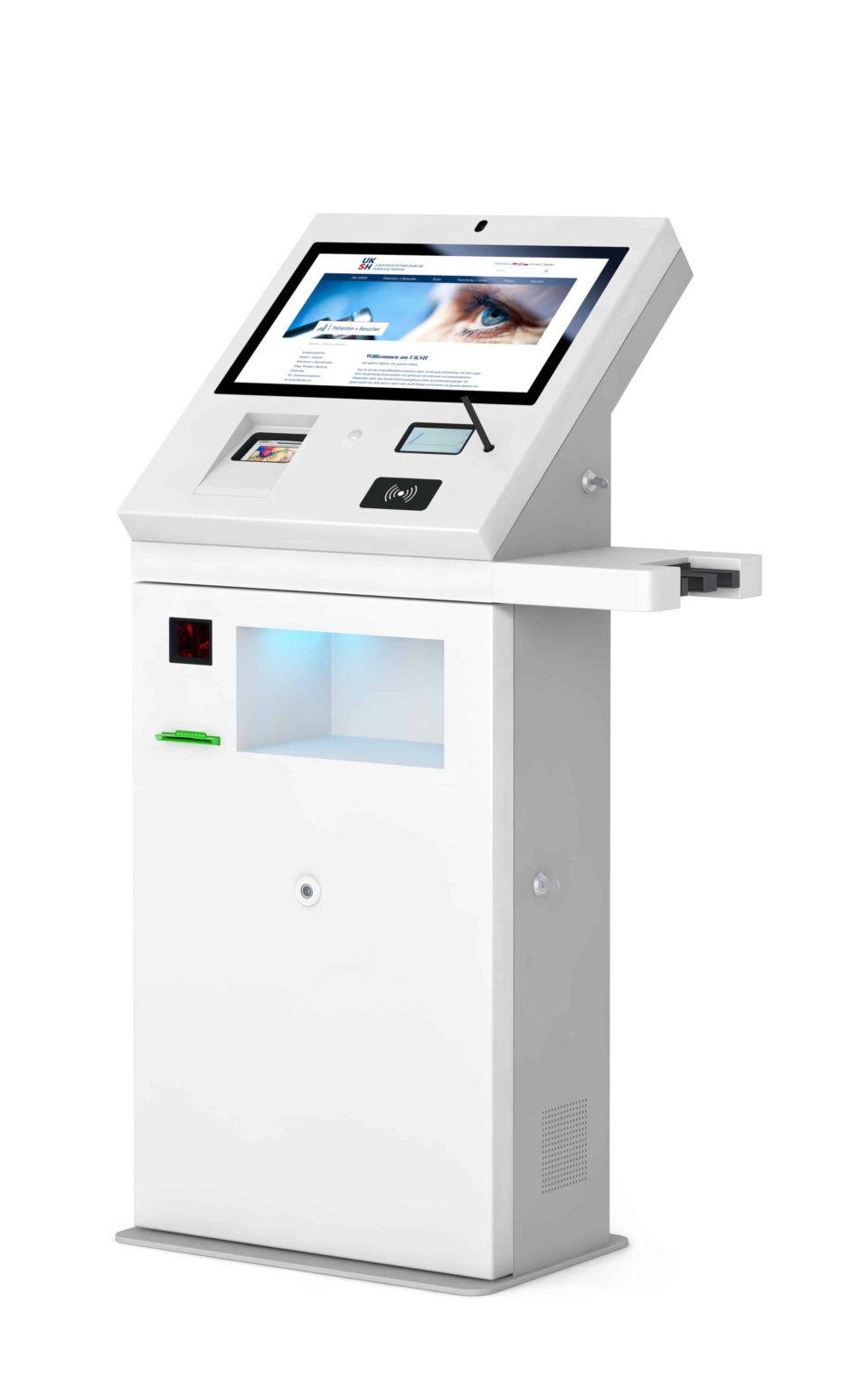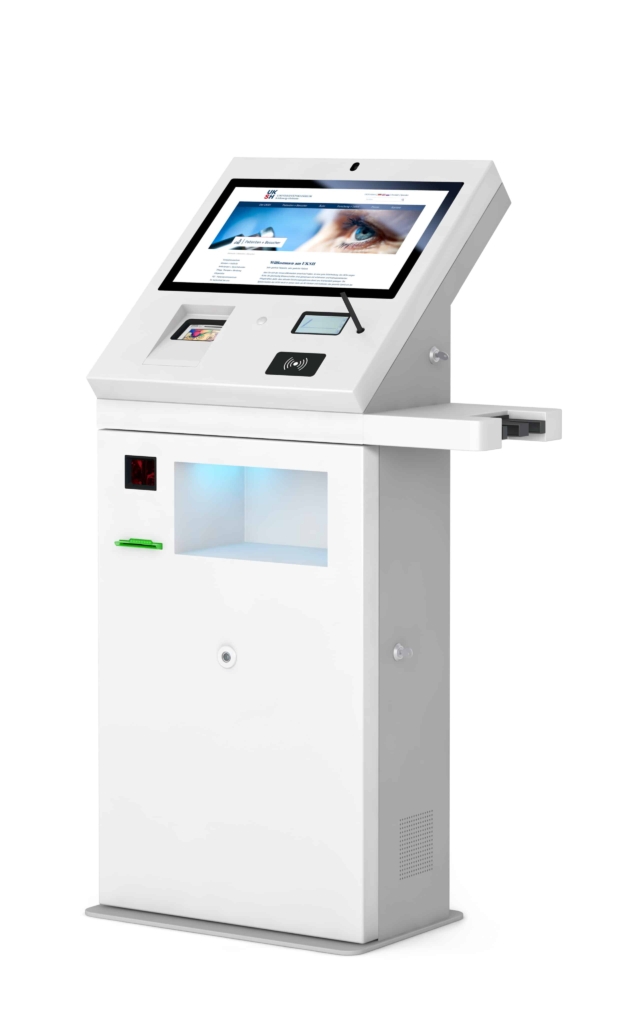 Dedalus is a leading provider of IT-enabled healthcare solutions for use in hospitals and healthcare facilities. Dedalus also offers health information systems to integrate the administrative, financial and clinical workflows of individual hospitals and hospital groups.




The University Hospital Schleswig-Holstein (UKSH) with its sites in Kiel and Lübeck is one of the largest university hospitals in Germany and Europe. It serves to ensure maximum medical care in Schleswig-Holstein.
Would you like to implement a similar project?
Would you like to implement a similar project?