Smart.
Efficient.
connected.
The software for intelligent visitor and instruction management: eKiosk Visitors
Smart Visitor & Instruction Management
Use our software eKiosk Visitors and experience a new type of solution for digital visitor and instruction management. The long list of possible features makes the software useful for every application scenario. It is compatible with all common appointment calendars and can be easily integrated into existing system environments. Invitations are sent out fully automatically, and a meeting room can be booked optionally at the same time. Permanent access authorizations for specific persons with visitor badges or direct contact via video: eKiosk Visitors can be expanded as desired!

With eKiosk Visitors you have a tailor-made software at your disposal with which you can receive your customers, patients or visitors in a modern way.
We are looking forward to your project idea!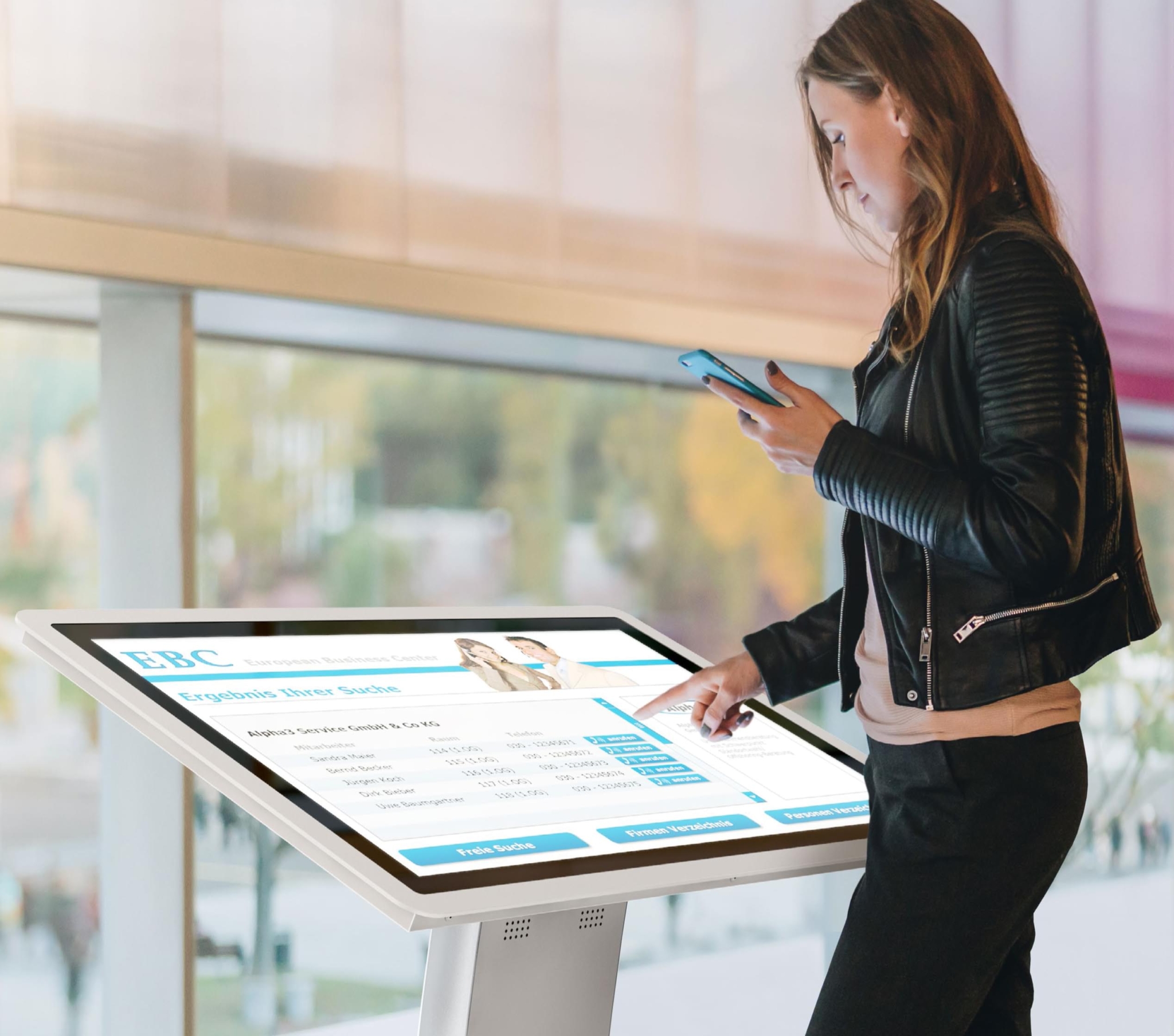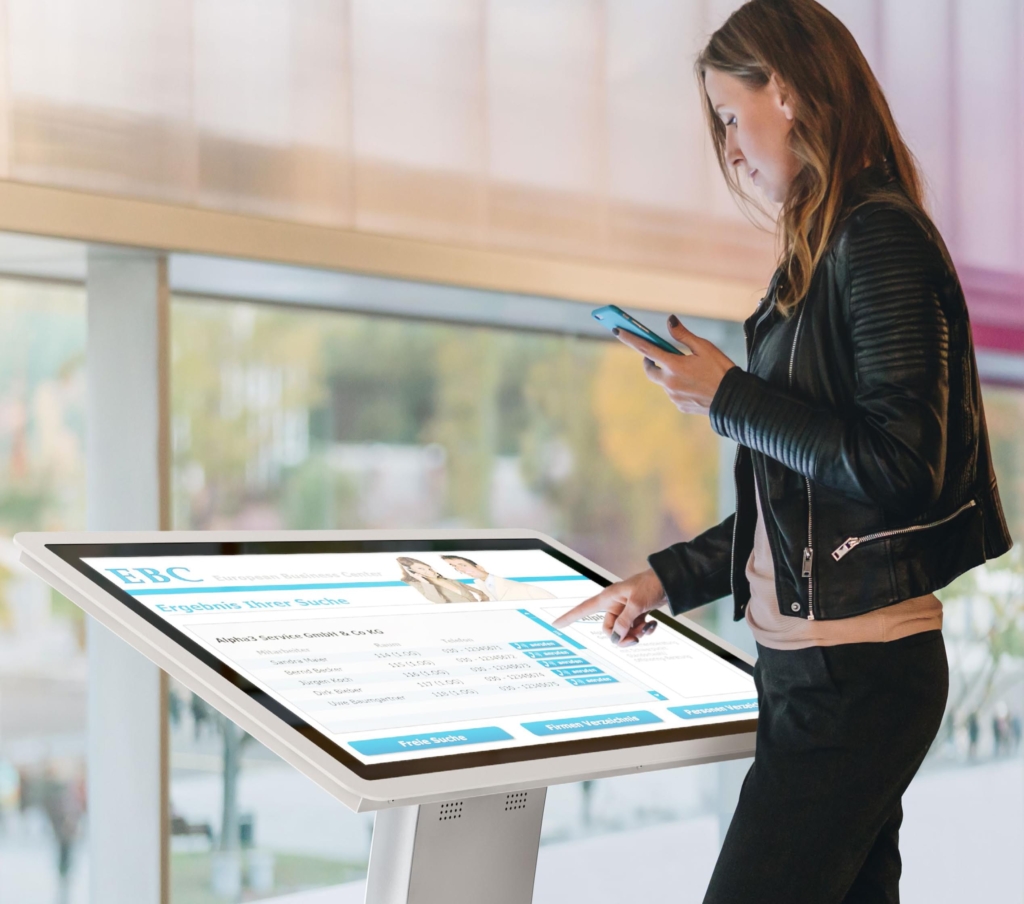 All Features of eKiosk Visitors
Get to know the various features of eKiosk Visitors. If required, many different solutions can be integrated into the software. Ask our experts what is possible.
Sending emails with QR code for on-site visitor registration
Attention of the guest through interactive and smart Digital Signage Stele
Convenient check-in via QR code or on-screen keyboard
Personalized information for each visitor
Information about relevant contacts in the company
Direct contact via video or audio call. Practical in case of delays or early arrival of guests
Visualization of the route on a 3D model
Automatic printing of the visitor badge
By e-mail, SMS or chat message
Identification by video call with subsequent door opener from the workplace
Evacuation information about persons in the building for rescuers
Deregistration by QR code on the visitor badge
Like, star ranking or short surveys
Public transport information
Location and current departures of the next bus or tram stops
With one click to the taxi