Digital Infopoints,
Wayfinding &
digital Room Signage
Digital Signage applications in the SLUB - Dresden
Comprehensive Equipment with Digital Signage Systems
The Saxon State Library – Dresden State and University Library – SLUB for short – has been using the advantages of digital signage since 2017. eKiosk has equipped the library with information displays, steles as info points and a digital room signage system.
With a stock of over 5 million volumes and more than 2 million visitors per year, the SLUB is one of the most important scientific institutions in Germany.
The importance of the library is one reason for its advanced digitalization. Since 2017, Digital Signage is now also part of the SLUB concept.
The library is constantly working on the modernization of the building to live up to its reputation as an advanced institution.
The aim is to make non-visible information more easily accessible to visitors. Since this information is anything but static, a digital solution was also needed in the rooms themselves.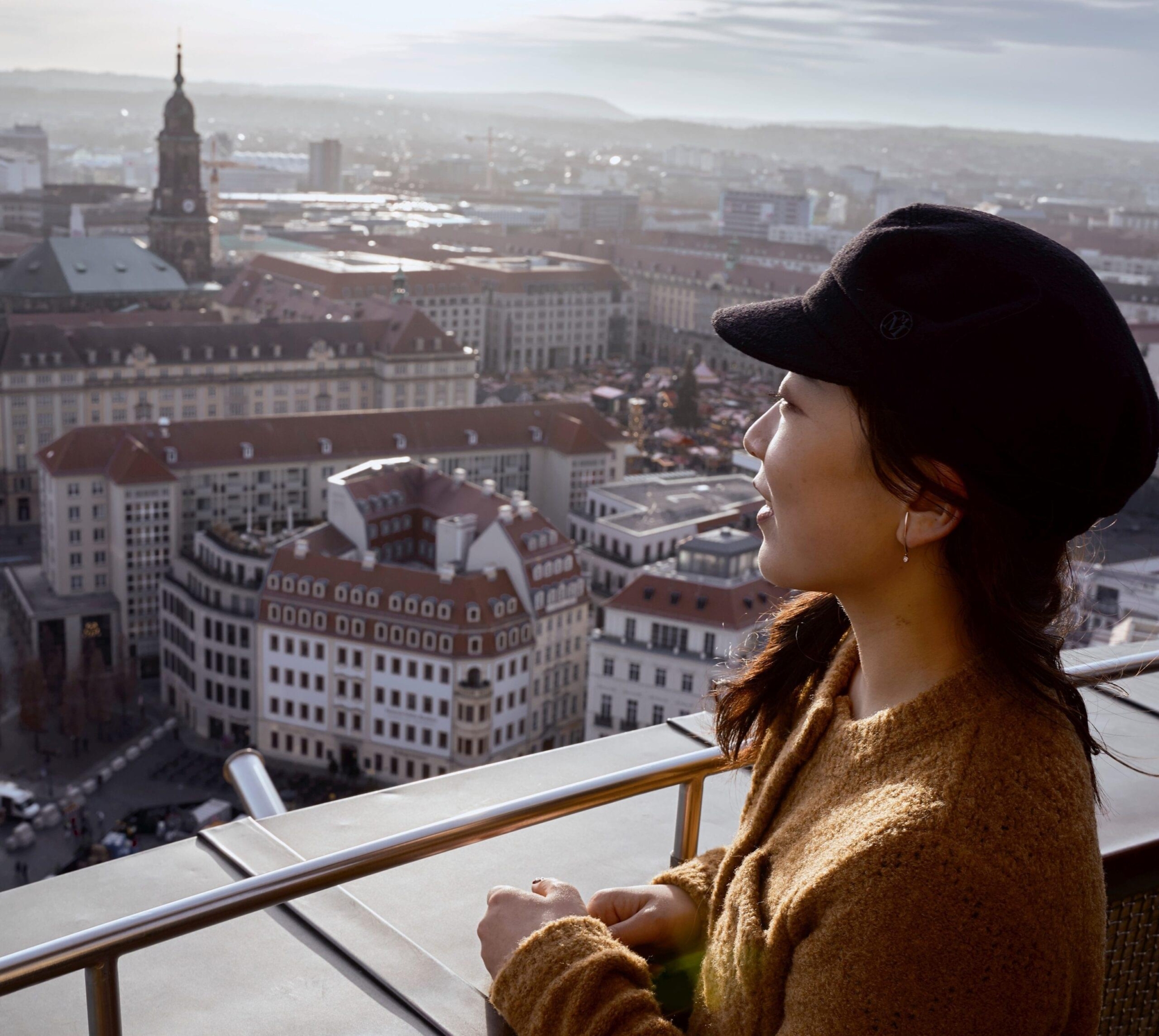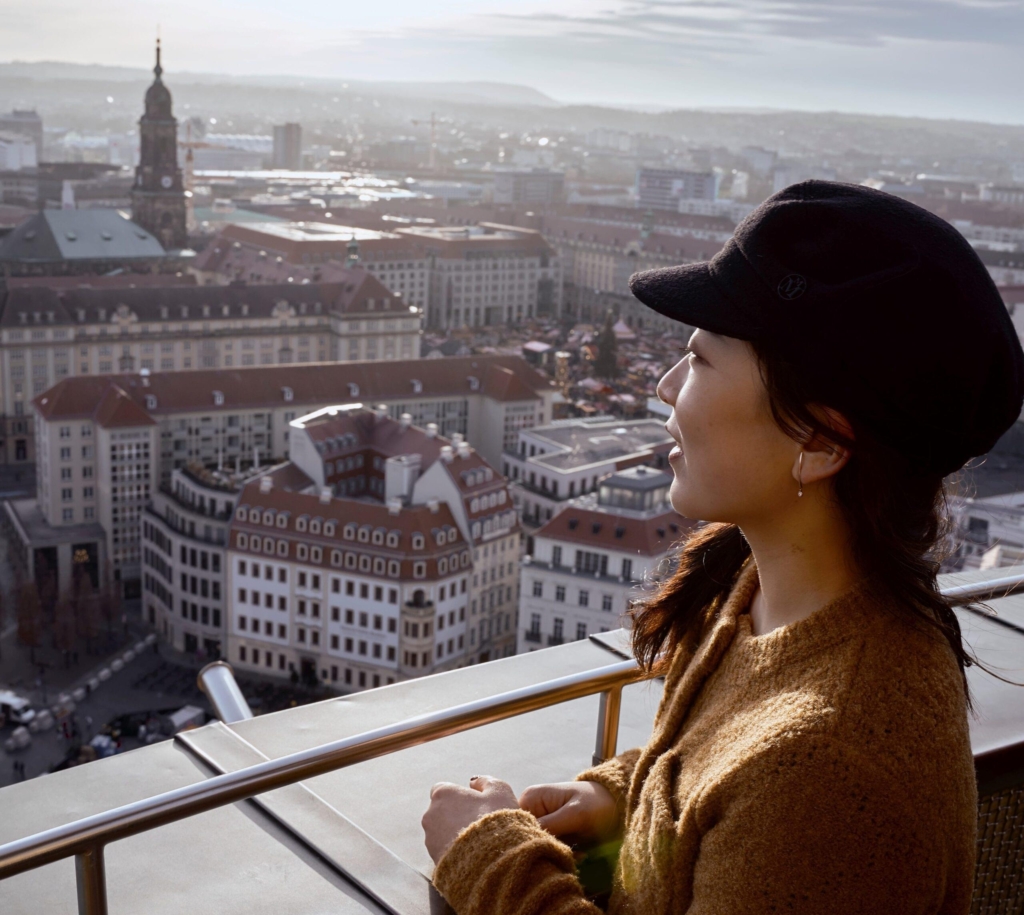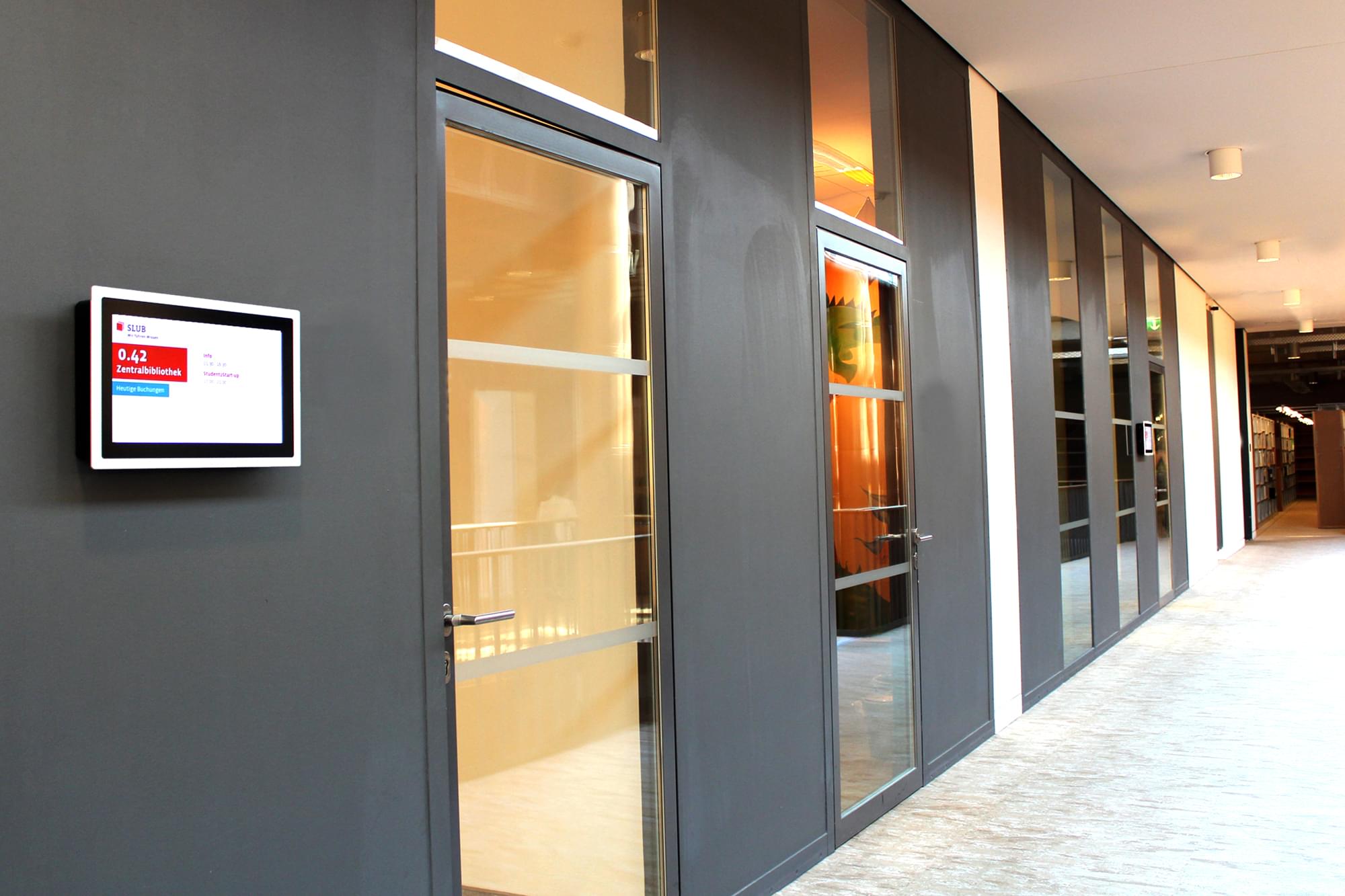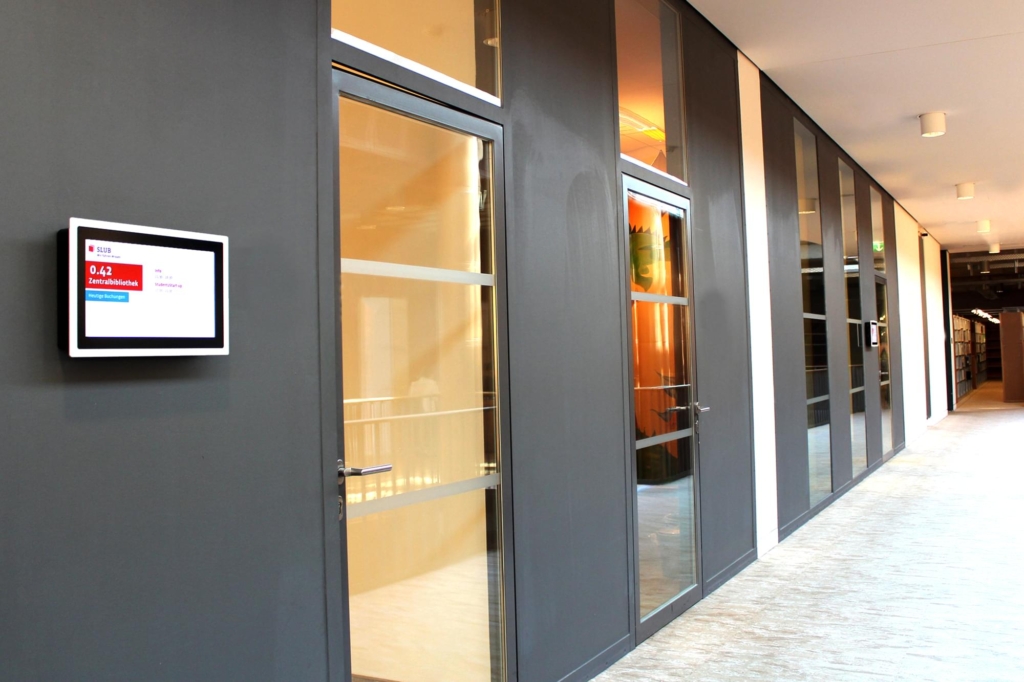 In the case of the SLUB Dresden, an equipment with info displays or info points, in addition to the digital room signage, was planned and implemented.
The virtual assistants support the staff by answering questions of the visitors in advance. The digital service also includes a query of the location of the media directly in the building, similar to the one on the website.
The SLUB has several buildings, which is why the information is always displayed in a way that is appropriate to the respective location.
What concrete advantages does the respective digital signage solution offer?
The SLUB commissioned eKiosk after a long research. The client was particularly interested in the quality and aesthetics of the equipment, as the library makes sure that all the furnishings fit in with the modern image of the building. In addition, the devices should be protected against vandalism, which is the case with all eKiosk models.
First, a concept was developed together with the main responsible persons. This involved deciding which devices were suitable for which purpose and at which location.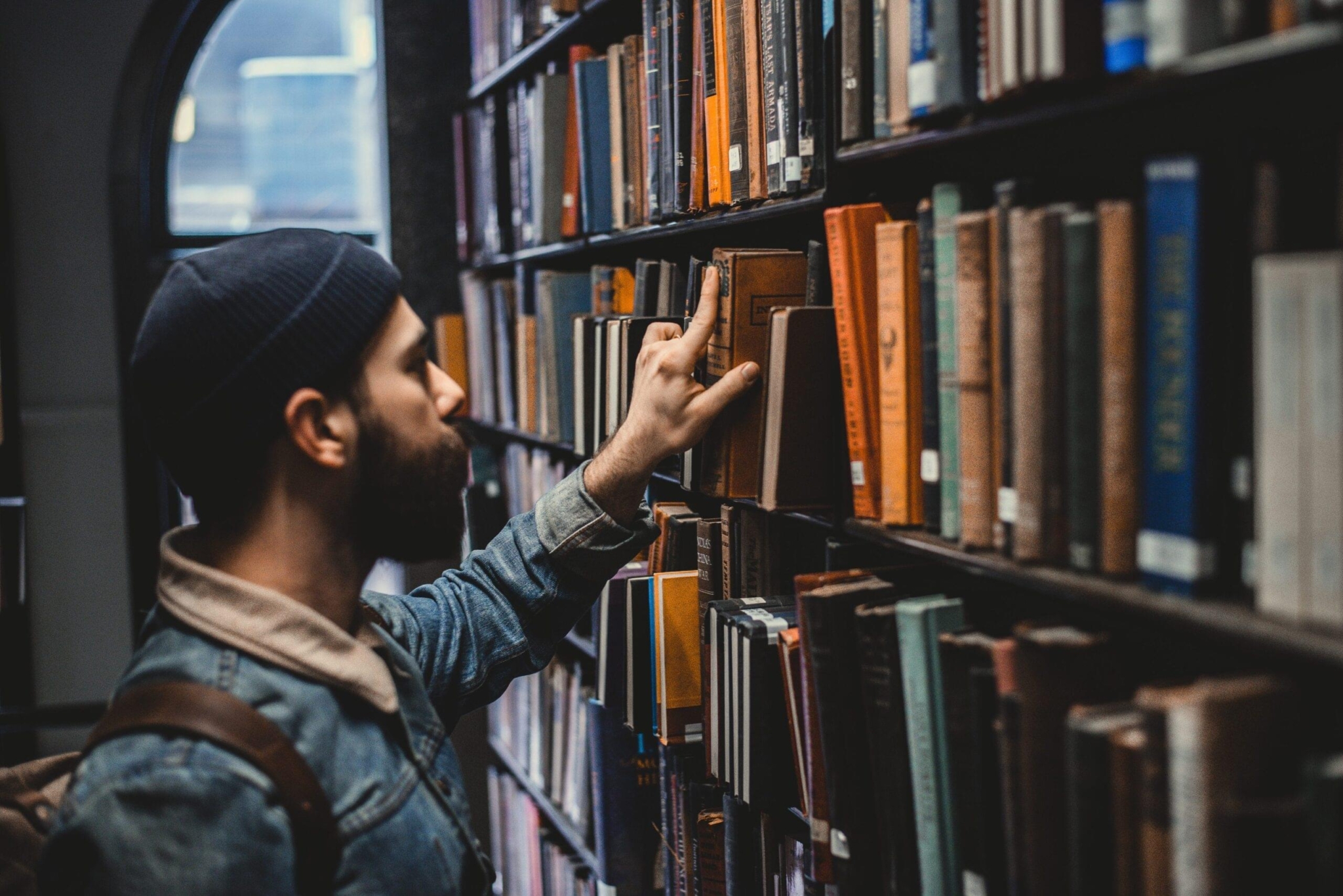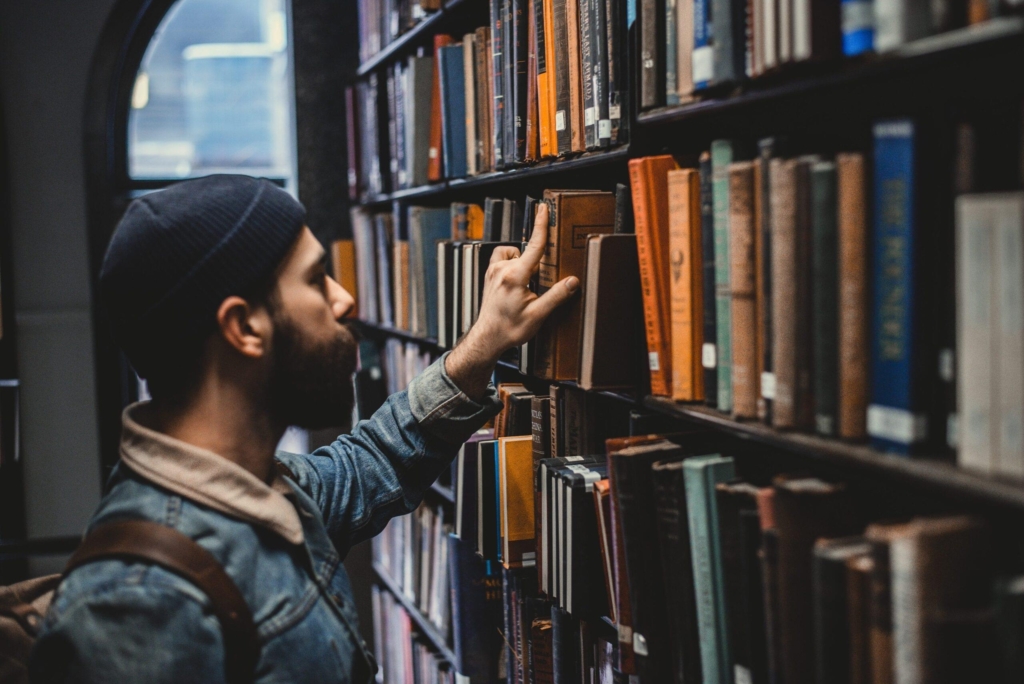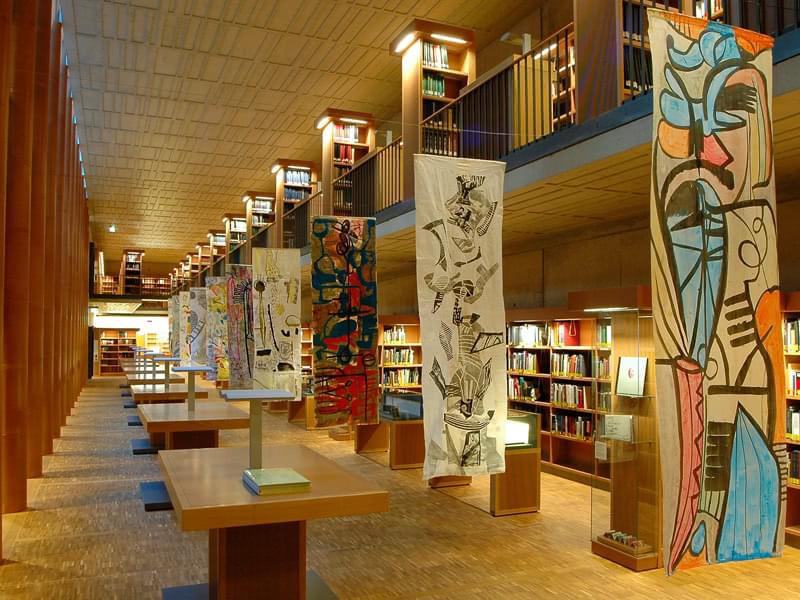 After the hardware production, test devices were installed free of charge in the SLUB, which were then taken over directly. The installation was carried out by eKiosk and took place in direct coordination with SLUB.
Implementation of the Software
The software was developed in parallel by the IT department of SLUB and two other partners and is a combination of the CMS TYPO3 and mrbs. The contents are integrated into the TYPO3 system by library staff. Due to the flexibility of SiteKiosk, it was possible to integrate the content into the kiosk software without any problems.
This is what the customer says about the project:
"eKiosk Ltd. was a committed contractor who responded to all our requests and also flexibly coordinated the cooperation with other partners".