VISITORS CHECK-IN AT PHEX DP
Hospitals and other healthcare facilities often do not have a smart entrance system that allows the registration of relatives and service providers at the front door. A general overview of the people present in the building would be helpful, especially for the traceability of infection chains.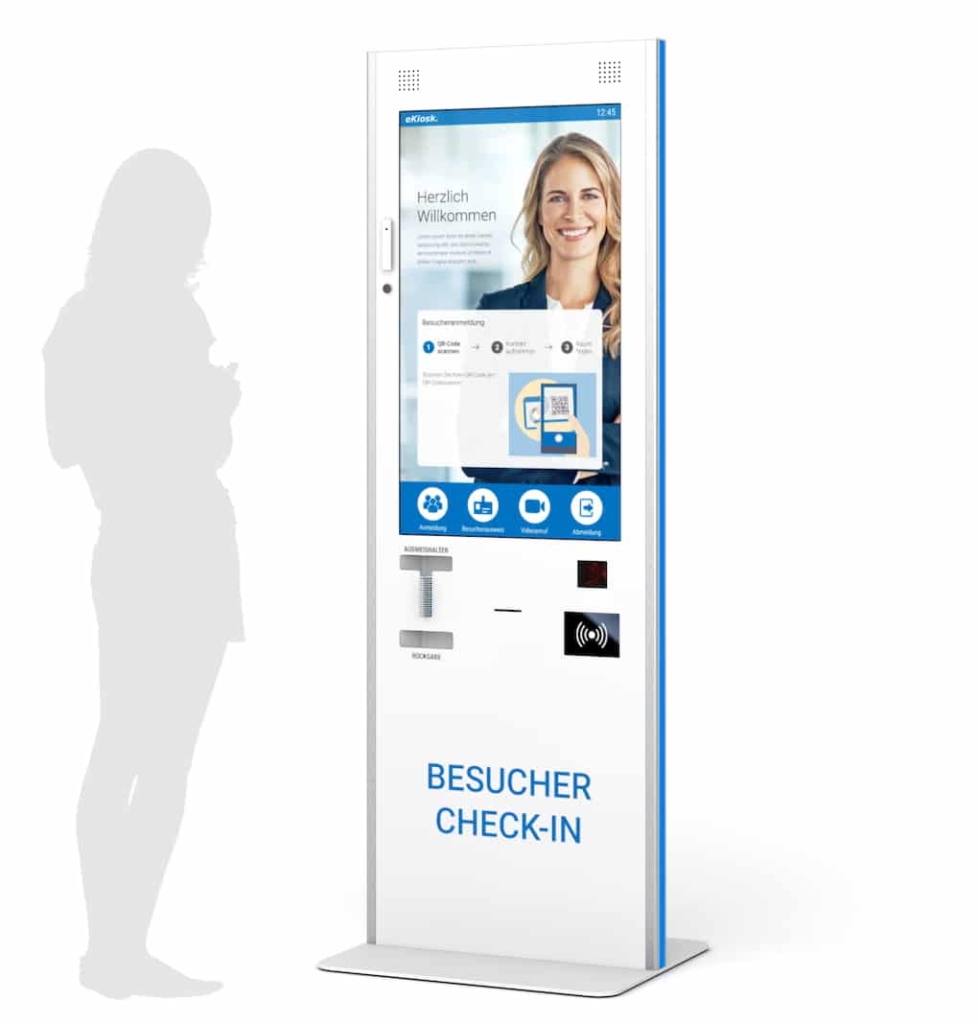 The Digital Porter (DP) controls access for people and enables the operator to ensure compliance with applicable regulations and ordinances. With the help of our software eKiosk visitors, authorization profiles can be created quickly and easily to complete the visitor management. 
The integrated printer can be used to print out visitor badges on site as individual tickets and has a dispenser for badge sleeves. These are then read by the barcode/RFID scanner for easy verification of visitors and guests. Thus you know at any time who is in your building. With the PHEX DP model it is also possible to integrate a fabric label printer, which can print self-adhesive and residue-free removable textile name tags.  The stele format can be either 55″ or 43″.
The registration and the first contact take place via video call on the high-resolution display of the Digital Signage Stele. The authorizations for entrances can be checked and renewed regularly, so that not only visitors, but also registered service providers such as therapists and caterers are allowed to enter the building – also via permanently pre-registered plastic cards. 
The advantages of the digital porter