Digital
Citizens' terminal
for Sachsen
Digital Citizen's Terminal
Individual Kiosk Terminal for Citizen Service in Saxony
Within the scope of a tender, eKiosk produced the Citizens' Terminal for the Saxon Ministry of the Interior. In addition to the individual redesign of the hardware, the services included the associated software and the backend system.
The Saxon State Ministry of the Interior – SMI for short – is a supreme state authority in Saxony. The tasks of the SMI are numerous and range from the organisation of elections and votes to the training and further education of civil servants. Another important task is also the guarantee of the protection of the constitution, as well as the local administration.
Since 2013, the Citizens' Terminal in the Ministry of the Interior (SMI) has been providing support, especially for digital administrative processes. 
This is because digitisation is also making inroads into administration at state level and emphasises the importance of upgrading. More and more municipalities are now offering digital services and are meeting with positive feedback from citizens who enjoy using the applications.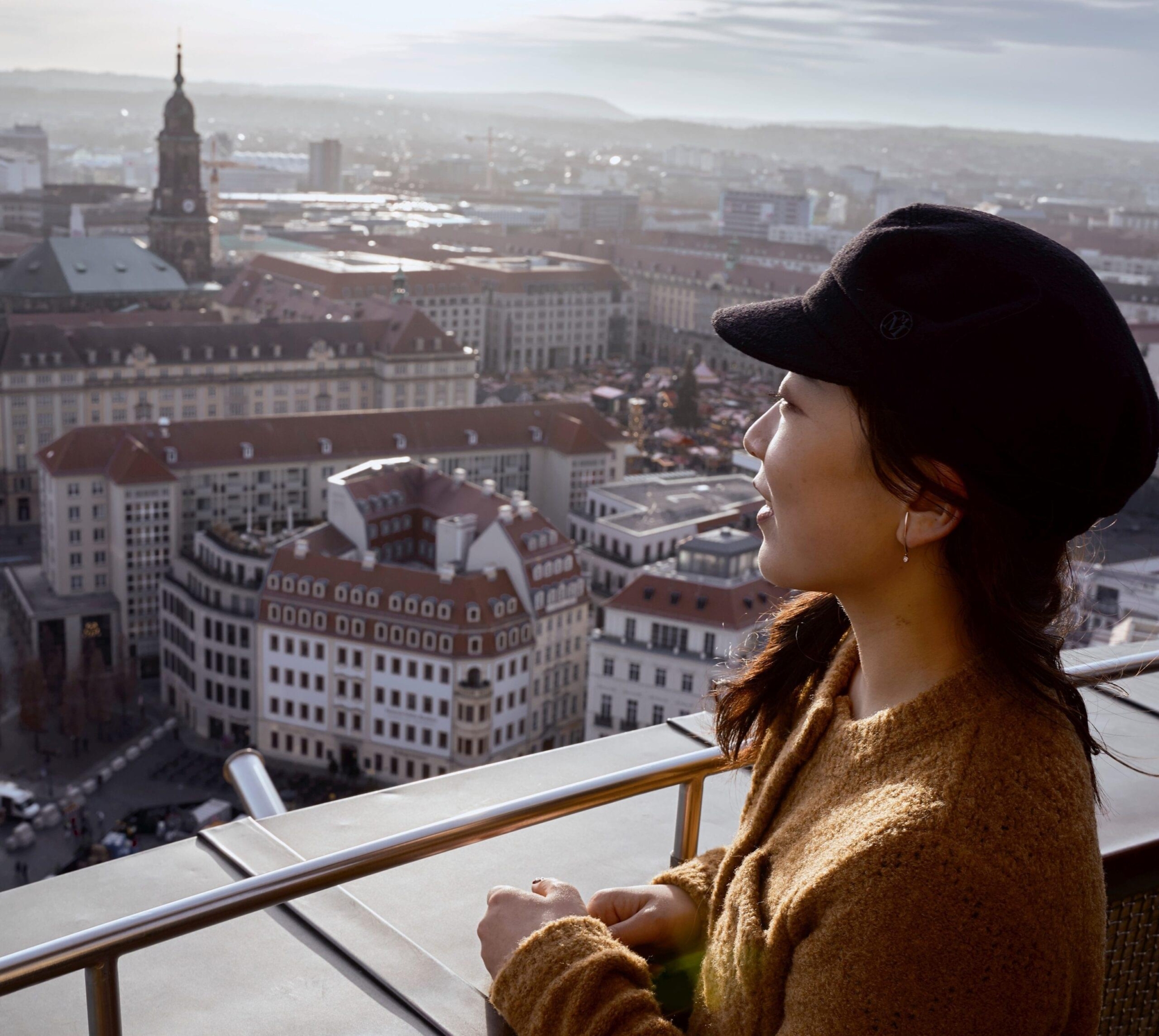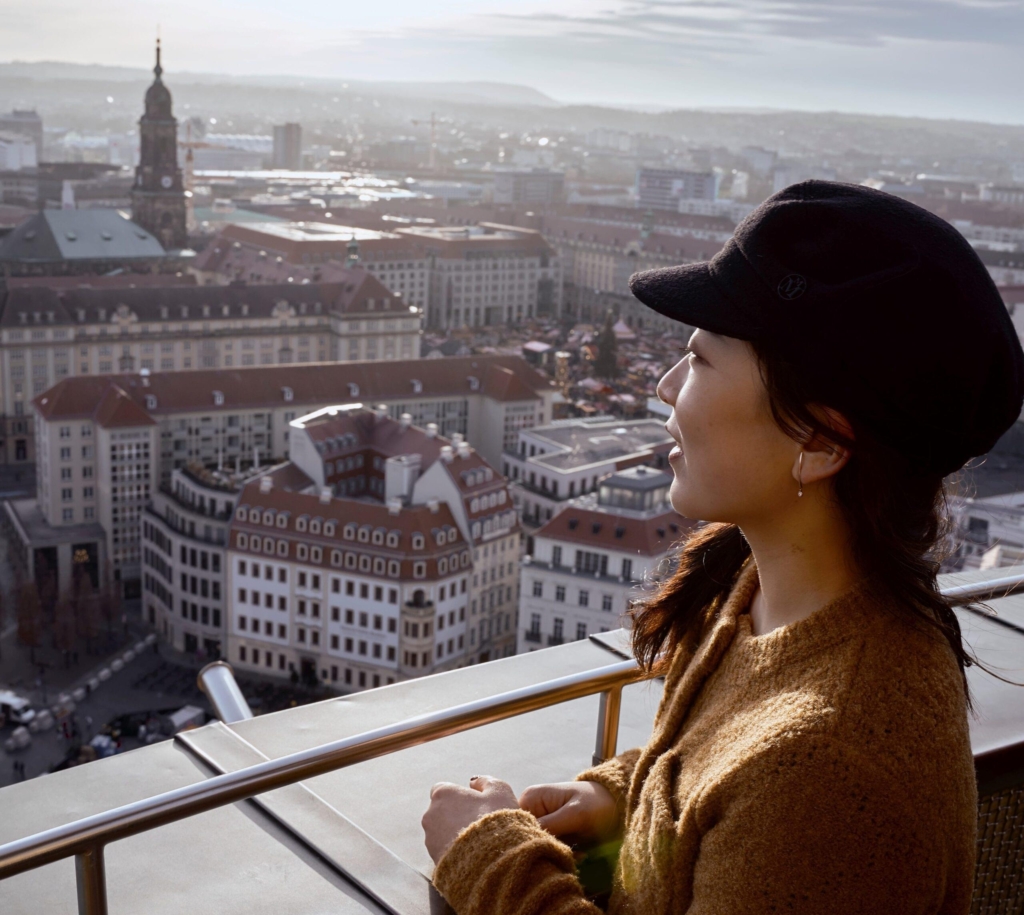 With the Saxonian citizen terminal, eKiosk has created a solution that allows administrative processes of the citizens' office to be handled digitally – with the help of the employee in the authority to whom a video connection is established.
The background to the development of the Citizens' Terminal is the ongoing municipal reforms, which have resulted in the closure of citizens' offices in rural areas.
22″ Full-HD Touch Screen with Privacy Filter
Telephone Receiver with Armoured Cable and Webcam for Video Telephony
A4 Laser Printer and Document Scanner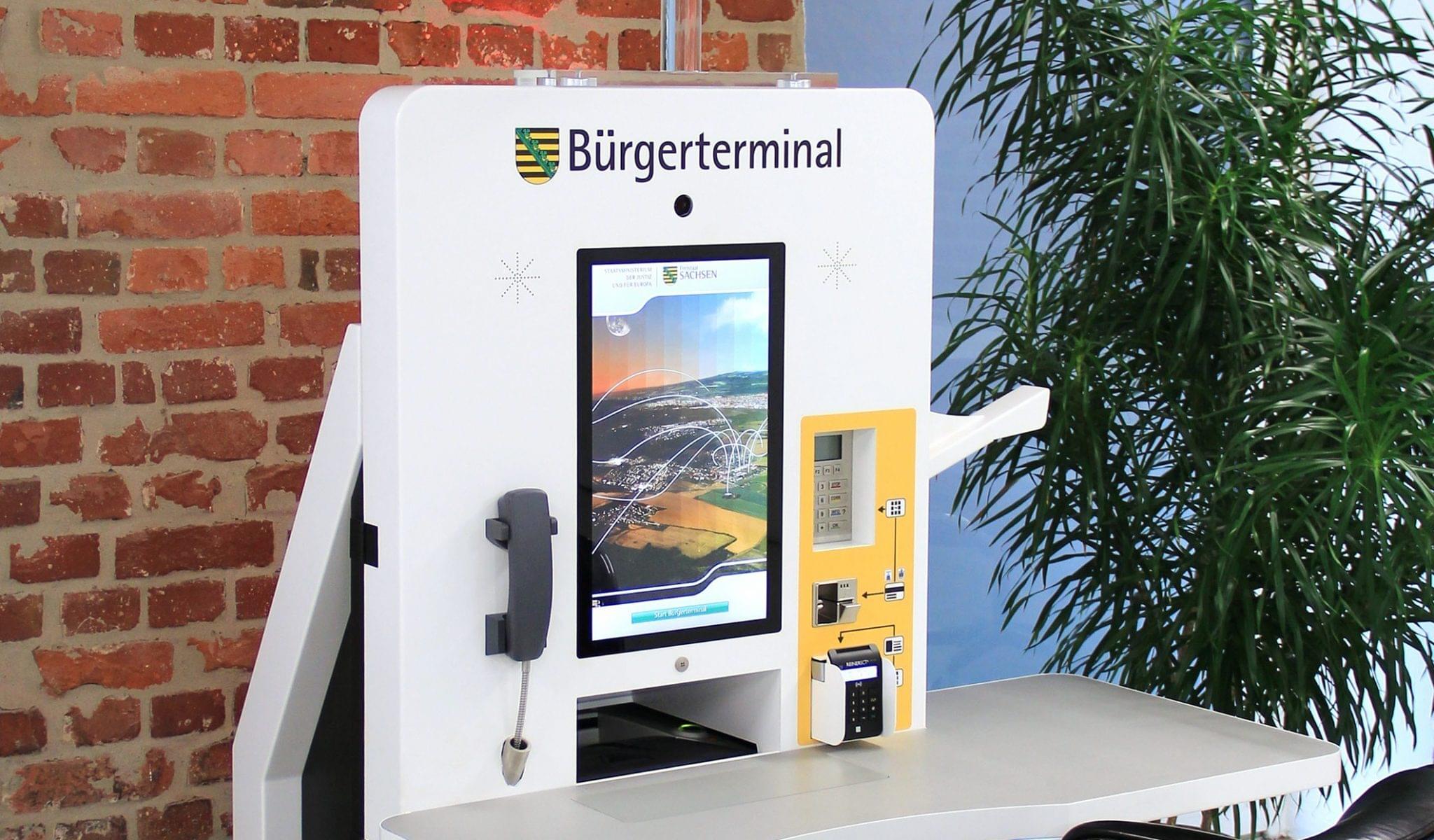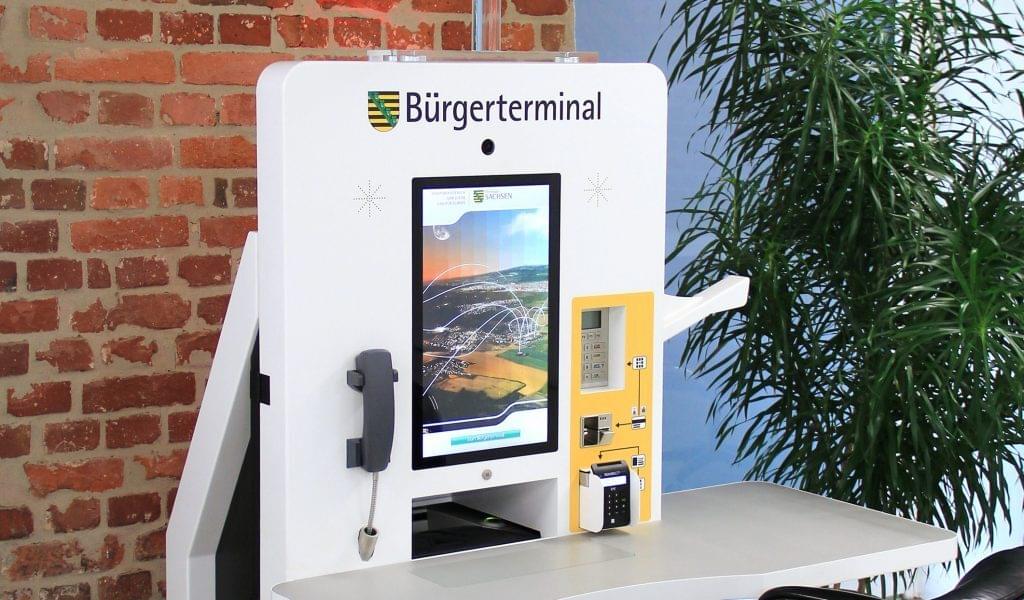 The focus of this kiosk solution for authorities, public administrations and municipalities is the decentralized processing and optimization of administrative files for citizens, who can thus be reached in rural areas by means of eGovernment.
Within the scope of the digital authority service, administrative files such as passport applications, re-registration when moving house, child benefit applications or business registrations are processed simply and conveniently. 
The core of the solution for a digital citizens' consultation hour is the specially developed eGovernment software, which automatically supports a large number of necessary administrative processes. 
What concrete advantages does the digital signage solution offer?
Das haben unsere Kunde zu sagen...
"Die eKiosk GmbH war ein engagierter Auftragnehmer, der auf all unsere Wünsche eingegangen ist und auch flexibel die Zusammenarbeit mit anderen Partnern koordinierte."